Court of Session rules in favour of 'unacceptable' Cairngorms development
July 3 2013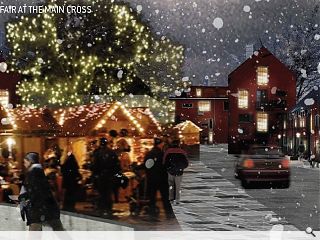 The Court of Session has today ruled in favour of the Cairngorms National Park Authority in relation to the construction of four new projects within the park bounds, overruling objections from campaigners that it would result in the loss of protected habitats and species.
This clears the way for construction to begin on a
new town of up to 1,500 homes at An Camas Mor
, an estate of 300 homes at Kingussie, a further 100 houses at Carrbridge and 40 homes at a site at Nethy Bridge.
Campaigners object that these will adversely impact on ancient woodland, wild flower meadows, bogs and pine woodland, to the detriment of rare and endangered animals such as the freshwater pearl mussel, wildcat, red squirrel and capercaillie.
Craig Macadam, director of Buglife Scotland, described the park authorities assessment of such impacts as 'unacceptable', saying: "The National Park Authority should have undertaken a more rigorous scientific appraisal to assess the ecological impacts of proposed developments on the internationally designated features before including these in its Local Plan.
"We do not consider that deferring an assessment to the later stages in the planning approval process, which has been the National Park Authority's approach, will provide the protection that Scotland's most treasured natural areas should receive.
"This ruling is a major setback not just for the protection of 'protected' wildlife, landscape and heritage in the Cairngorms but potentially for future assessments throughout the European Union where it set a precedent for inadequate assessment of sites before their destruction."
Back to July 2013