Make 2013 your lucky year with a place in Urban Realm's Architecture Annual
July 1 2013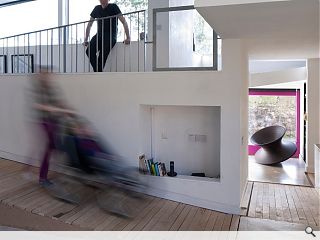 The latest installment of the Architecture Annual is set to hit the streets this September, bulging with over 80 of the finest new buildings in Scotland, or completed by a Scottish architect, over the past 12 months.
Our
new buildings section
already reads like a who's who of the architectural scene, providing the perfect platform from which to showcase success amongst your peers.
These include Simpson & Brown's revelatory Chapel of St Albert the Great, an innovative home from Chambers McMillan which ramps up design to a new level and a striking intervention at Rosslyn Chapel from Page/Park which is well worth a visit.
If you would like to see the full list of buildings or take part in the ASA13 contact Kasia Uliasz at kasia@urbanrealm.com or 0141 356 5333.
Back to July 2013