Business hub concept to be rolled out nationwide
June 25 2013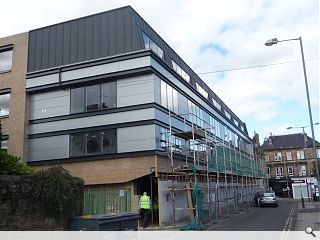 Bellair, developer of a
flexible tenancy business hub concept
in Grangemouth and Falkirk, are to roll out the brand to Stirling and Perth after identifying sites for expansion.
The first tenants are expected to move into the TBB Architecture designed Falkirk hub in July following a refit of Grahame House.
Speaking to Urban Realm Bellair MD Alistair Campbell said: "We have the funding to roll this out to three or four centres. Once complete the refurbished property will also play host to a gym and café.
"We're building this ourselves, we're not bringing in outside contractors, I'm hands-on running this project. The reason this wouldn't work any other way is I keep changing my mind, I need the flexibility
"If I had a contractor on board when I did that we'd have claims and claims and we'd never get the job complete."
Campbell concluded: "We're effectively spending £2m of our own money in the town and if they could get more people to do that then maybe that's where the upturn and regeneration of our towns is going to come from."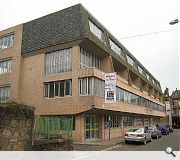 Bellair are seeking obsolete properties for conversion in town and city centres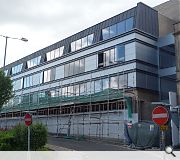 The Falkirk Hub could accommodate up to 250 people once complete
Back to June 2013