Portsoy boat workshop plan goes on public display
June 18 2013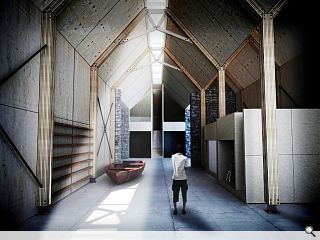 Plans to deliver a dedicated boat-building workshop and teaching facility in Portsoy are to be put on public display at the Portsoy Boat Festival box office this weekend, to coincide with the Scottish Traditional Boat Festival.
Designed by Brown + Brown Architects the scheme is a response to the rising rates of teenage anti-social behaviour, reduced in recent years by the unanticipated success of a joint teaching and workshop venture with local schools which build on the towns maritime culture and history.
Built upon the ruins of a pre-existing boatshed on the harbour the new facility focusses on the timber and craft inherent to boat building, employing a minimal materials palette to echo its function whilst retaining elements of an existing stone skin.
In a statement Brown + Brown director Kate Brown said: "It is inconceivable that any architect could foresee the requirements of such a diverse group, extended over the lifetime of a building such as this. A solution was developed that will allow the client to help shape their building, through the construction of moveable 'pod' rooms, which inhabit an overarching industrial-scale space. These pods will be conceived, constructed, and ultimately used by the very people who inhabit the building, whilst acquiring and developing the skills which give this project its purpose."
Planning permission has already been granted for the scheme which is scheduled for completion in June 2014.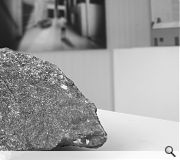 The exhibition will take place at the Portsoy Boat Festival box office between June 22-23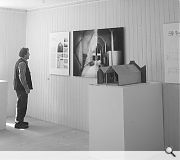 The new facility will enable the extension of workshops to all age groups
Back to June 2013