Caithness Stone Industries placed into administration
June 11 2013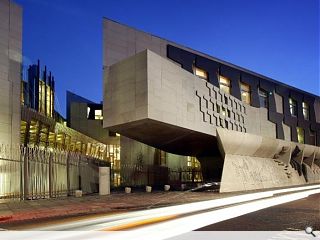 Spittal based Caithness Stone Industries, a leading supplier of stone products for the building trade, has been placed into administration following severe cash flow problems.
Founded in 1999 the firm has supplied stone to a number of prominent projects; including the Scottish Parliament, Belfast Concert Hall and the British Memorial Garden, New York and it operated three quarries in Scotland.
Products ranged from roofing slate to paving and stone-based kitchen and bathroom furniture, generating turnover of over £3m in 2012.
A combination of increased competition, heavy investment and rising operating costs had contributed to on-going cash flow problems which ultimately proved unsustainable however.
In a statement joint administrator Iain Fraser of RSM Tenon said: "Caithness Stone Industries had a high profile as one of the leading suppliers and processors of Caithness Stone.
"The company invested heavily in new technology in order to improve the efficiency of extraction and processing, and successfully diversified into new residential markets.
"We will now undertake a thorough review of Caithness Stone Industries Ltd, the results of which will determine the next steps for the administration."
Back to June 2013