St Andrews Court swaps cons for mod cons
May 29 2013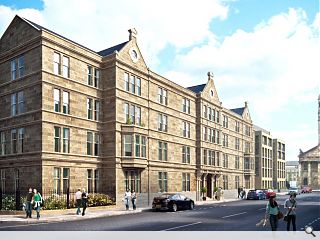 Fortis Developments are progressing plans to convert a former police station at St Andrews Court, Glasgow, into 107 studio apartments ahead of its anticipated completion this August.
Located close to St Andrew's Church in the Saltmarket the building was initially constructed as a hostel for single people but later became the administrative HQ of the City of Glasgow Police from 1931 through to the seventies.
Architects Young & Gault are overseeing the properties latest transformation, converting former cells and offices into fashionable digs whilst swapping cons for mod cons.
The work constitutes part of a wave of new student accommodation in the city as investors continue to pour money into the fast-growing sector in place of standard residential properties -
most recently at Central House, Jamaica Street
.
Fortis Developments property manager Barry Greenbank believes the changes will see people clamour to get in rather than out, telling Urban Realm: "Students, especially international ones, are demanding higher standards of accommodation. We did our research and the key demands are location, obviously students are lazy so want to be close to the University and local amenities.
"They want larger studio style rooms with en-suite bathrooms. They want high speed broadband and utility bills included in their rental price. They want to feel secure so this is why all our developments have dedicated full time building managers that also all have the skills to carry out repairs quickly for the students which we found was another bug bear for them."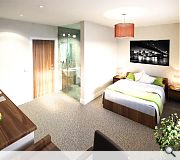 All rooms will have fitted kitchens and ensuite bathrooms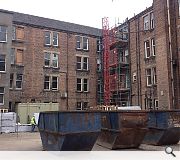 The first students could be moving into the property by August
Back to May 2013