Cuningar Loop wildlife attraction consultation staged
|
Send to friend
April 30 2013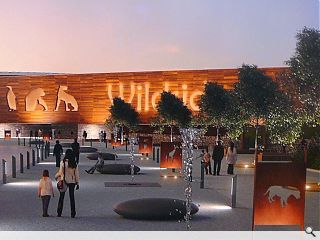 Wildside World, a newly formed venture by Yorkshire Wildlife Park, has staged a public consultation in Rutherglen into their proposals to erect an £85m wildlife park on the nearby Cuningar Loop, South Lanarkshire.
The meet and greet session presages a formal planning application in the summer and saw locals invited to pass comment on tentative plans to erect a trio of giant 'biospheres' on the site, each housing a self-contained polar, temperate and tropical climate.
The tropical zone will house a bat cave, lazy river, waterfall and forest together with a high level tree walk whilst its polar neighbour contains an ice cave, ice bridge; providing a home from home for its blue whale krill, seal and penguin denizens.
Around this will be built an external park populated by antelope, black rhino, gorillas, lions and primates.
Doubling as a conservation centre and leisure destination the development would bring with it an associated 200 bed hotel and restaurants and is being billed as a legacy project for the Commonwealth Games, which will be centred on the athletes village linked by a
pedestrian footbridge
.
A design team for the project is already in place with Arup, MELT and MET Studio Design undertaking engineering, leisure and experiential design work respectively.
Sir Robert McAlpine has been chosen as lead constructor.
If public funding of £17m and planning approval is forthcoming the developers will 'target' a late autumn 2013 start for completion by spring 2015.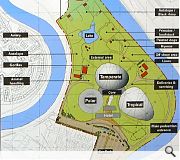 The Cuningar Loop is now a wilderness but was previously used as a dumping ground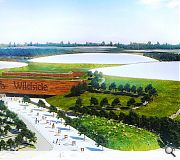 Wildside claim to have brought on board several unnamed investors for their project
Back to April 2013