St Vincent Plaza to commence on-site within 'days'
April 29 2013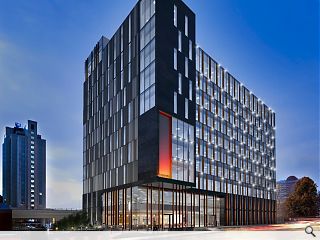 Abstract, developer behind a speculative 170,000sq/ft office development at 303 St Vincent Street, Glasgow, has announced that construction will commence 'in a matter of days' following a delay in acquiring the site.
This has seen Bowmer & Kirkland appointed to deliver the project on a fixed price contract at the bottom of the market cycle to maximise returns and Turner & Townsend tasked with project management.
Designed by Keppie
St Vincent Plaza
will will see ten floors of virtually column free floor space rising to a feature 'penthouse' office level which will sport dramatic views of the city skyline.
Abstract chief executive Mark Glatman said: "We are delighted to confirm our move to start construction. We have been working hard over recent months to finalise various complex agreements to enable this work to commence and we are very pleased to be able to now move forward without any further delay."
Turner & Townsend Glasgow director, Andy Outram, added: "As one of the first truly speculative office developments for a number of years, St Vincent Plaza represents a fantastic opportunity for Glasgow's regeneration, not to mention a return to health for the city's commercial construction industry which has struggled in the current climate.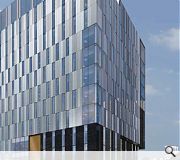 St Vincent Plaza will have an end value of £65m when it completes in early 2015, directly opposite Page/Park's planned Scottish Power HQ.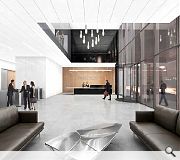 The scheme is intended to undercut rivals in the Grade A office rental market through delivery of a cost effective block on a prominent plot, whilst achieving a BREEAM 'Excellent' standard and EPC 'B' rating.
Back to April 2013