Trump to launch wind farm legal challenge
|
Send to friend
April 12 2013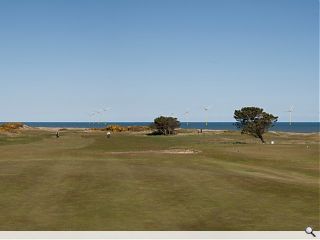 Combative developer Donald Trump has signaled his intention to mount a legal challenge against the Scottish Government over its decision to
grant approval to a wind farm off the Aberdeenshire coast
.
Speaking to the BBC Trump confirmed that he would instruct his lawyers to move against the scheme 'fairly soon' in a bid to preserve existing views from his new golf course at Menie, Aberdeenshire.
Commenting on his legal team Trump said: "They are as incensed as I am and as many people in Scotland are. This isn't just Donald Trump. We have thousands of people all over Scotland that are absolutely incensed.
"I probably started that because I said something can be done about this."
Trump recently
unveiled plans to construct a 140 bedroom hotel
on the estate, a development he has pledged not to progress should the wind farm be built.
The European Offshore Wind Deployment Centre, which is proposing the offshore wind farm, counters that renewable energy is essential to address climate change.-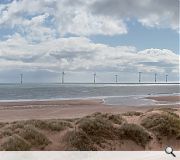 This indicative view shows the schemes impact from the ninth tee at Menie
This photomontage gives an indicative view of the wind farm's impact from Menie
Back to April 2013