BDP to overhaul Aberdeen's A-listed music hall
April 4 2013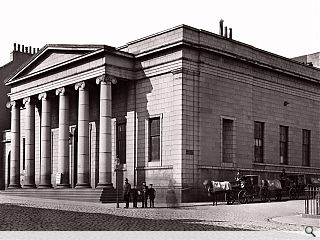 BDP have won an architectural design competition to overhaul Aberdeen's A-listed music hall, after being chosen from a shortlist of five practices by Aberdeen Performing Arts.
The sees the practice tasked with developing design proposals for the venue to make the concert hall more flexible, accessible, attractive and sustainable to strengthen the city's cultural identity.
Work to that end will begin immediately, although the project is dependent on a fundraising campaign and future application to Creative Scotland's capital investment programme.
BDP architect director Bruce Kennedy said: "The transformation of this wonderful 'sleeping beauty' of a building into a truly great and popular cultural, civic and community asset, must be a key element in supporting city centre regeneration and APA's vision for the future."
APA Board chairman Graeme Roberts added his organisation had been "impressed by the approach presented by the BDP team which blended the restoration and conservation of the historic fabric of the building with innovative design-led solutions to improving the customer experience."
Aberdeen is competing to be named
UK City of Culture 2017
.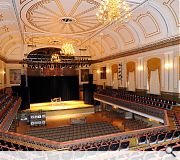 BDP have been challenged to modernise facilities for audience and performers whilst retaining historic character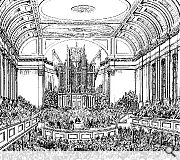 The opening of the original venue was a raucous affair
Back to April 2013