Greenock flats blown up in Sunday morning demolition
March 11 2013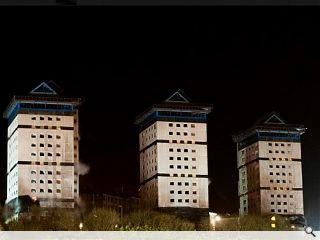 Three hillside tower blocks in Greenock have been brought crashing down to earth in a 2:30am explosion after Safedem were contracted to remove the surplus multis.
Located on the towns Belville Street Selkirk, Peebles and Melrose Courts were reduced to rubble and dust following the evacuation of 250 nearby properties.
A new community garden is planned under the footprint of the towers after Belville Community Association received a £600k grant to develop the site.
Photography by David Pollock.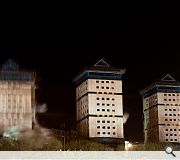 Thousands camped out into the wee hours to witness the exploaive denoument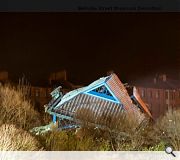 Three pointy hats, a late addition to the towers, are all that remains of the structures
Back to March 2013