Bennetts Associates appointed for £10m Citizens Theatre revamp
|
Send to friend
February 18 2013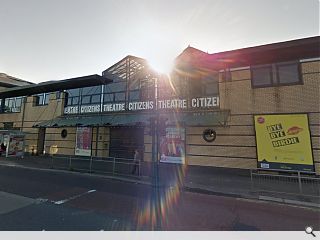 Bennetts Associates have been appointed by Glasgow's Citizen's Theatre to undertake initial design work for a £10m overhaul of their historic Gorbals venue, owned by Glasgow City Council.
Due to start in 2016 the project will entail refurbishment of public and backstage areas including an overhauled foyer, new dressing rooms and a rebuilt staff accommodation wing.
In a statement Bennetts said: "This is an great project to add to our theatre portfolio, which includes the award-winning
Royal Shakespeare Theatre
in Stratford-upon-Avon.
"The original Victorian building has been home to the Citizens Theatre Company since 1945. Over the years the building has seen a number of small-scale extensions and developments as it has grown into one of Scotland's flagship producing theatres.
"However, it is now in need of repair and renovation. The planned capital project will transform the building creating a new vision for improved rehearsal, administration and learning accommodation, as well as improved facilities for the public."
Construction costs are estimated at £6.5 million, exclusive of professional fees and VAT.
Back to February 2013