Aberdeen City Garden project finally kiboshed
|
Send to friend
February 11 2013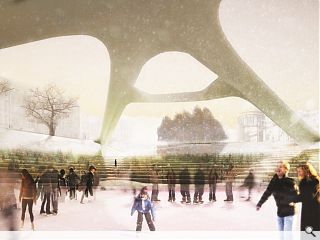 The final death knell has been sounded on controversial plans to erect a £140m garden and event space in Aberdeen with news that Union Terrace Gardens will receive a modest upgrade instead.
Labour run Aberdeen City Council pulled the plug on plans to contribute £65m toward the Diller Scofidio & Renfro and Keppie designed project last summer
- but project backers could still count on the support of opposition Conservative councilors.
That support has now been rescinded however as the Conservative opted to back Labour's plan to redirect funding into a £300m plan to improve schools, roads and cultural buildings.
Some £20m from this fund will be splashed on a city centre pedestrianisation scheme whilst money will also be directed toward the modernisation of
Aberdeen Art Gallery
, Aberdeen Arts Centre, Aberdeen Music Hall, The Lemon Tree and the Cowdray Hall.
Former council headquarters
St Nicholas House
is also scheduled to be redeveloped to provide a new civic square.
Doubts still hang over the deliverability of even these more modest plans however after the Scottish Government, which also backed the City Gardens project, said it would not consider a fresh application for funding at the present time.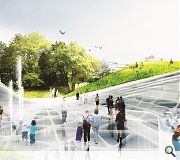 Deputy First Minister Nicola Sturgeon has given the cold shoulder to the revised plans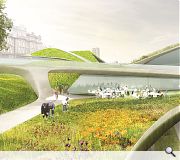 Tory group leader Fraser Forsyth said anyone harbouring any latent hopes that the project could be revived were in the land of 'unicorns and tooth fairies'
Back to February 2013