George Square designer rails against 'subversion' of the competition process
|
Send to friend
January 31 2013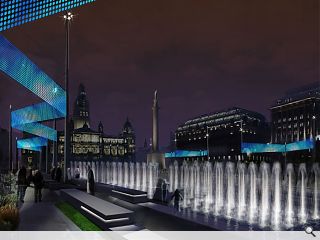 Kevin Shaw, founder of Kevin Shaw Lighting Designers, has hit out at the botched handling of the George Square design contest by Glasgow City Council leader Gordon Matheson.
Shaw, who had partnered on the winning design with John McAslan Architects, bemoaned the huge amount of unpaid work invested by all the shortlisted teams for the, seemingly, fruitless endeavour, saying "All the shortlisted teams put in a huge amount of largely unpaid work to produce the 6 schemes on the clear expectation that one team would be awarded the project.
"For a politician to subvert the process when a winner is announced, that meets the brief the teams were given and answers the principle criticisms laid by the public, is unbelievable."
KSLD hope that their work, which took the form of a series of tall masts between which a ribbon of media mesh was to be woven, can be resurrected in some form should 'sanity prevail' – pointing out that public criticisms can be resolved during the design development process.
McAslan and Shaw are currently reworking their scheme ahead of a
meeting with Matheson
to try and plot out a way forward.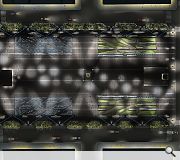 A 'media mesh' would have been used to offer a canvas for seasonal and event based artwork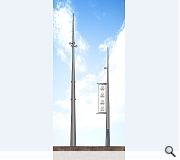 Dynamic lighting panels respond to the movement of pedestrians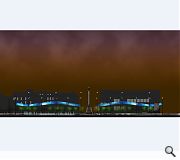 Linear lighting elements are integrated with benches
Back to January 2013