Dunlop beats drum for China following competition success
December 10 2012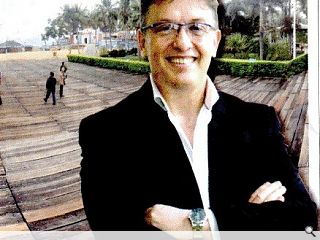 Alan Dunlop has launched an impassioned plea to architecture graduates to
up sticks and head east to find
work after shifting much of his own practices focus to the nascent superpower.
Dunlop, part of a team recently
short-listed to design a £219m tourism resort on the South China Sea
, believes that economic stagnation and bureaucracy at home have made China the logical choice for any aspiring architect, who might otherwise be stuck pulling pints and stacking shelves.
Speaking to
Scotland on Sunday
Dunlop, who teaches at Aberdeen's Robert Gordon University, said: "To qualify for public projects you have to satisfy the pre-qualification questionnaire [PQQ], then you have to have £10 million indemnity insurance and things like that, and this prohibits small firms like this one, despite my 25 years of experience, from -competing for big projects. It is absurd. It's as much to do with box ticking and, frankly, covering your backside, as it is about making sure you have got the right architect to do the job. It is really bizarre.
"But it's not the same in ¬China. They don't require the same PQQ requirements and form filling. I can use the expertise and experience I have and then team up with a firm of architects based in China and compete for these huge ¬international contracts."
Dunlop recently railed against desperate practices
advertising their services online for as little as £120
(half of which goes on admin), citing it as evidence of an increasingly bleak future for medium sized practices, which reports such as RIBA's Building Futures' predict could be largely extinct by 2025.
Back to December 2012