Manchester embraces terrace revival for canal quarter
December 5 2012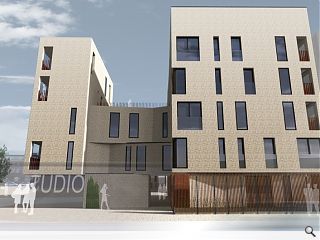 Manchester's humble terraced housing is to be given a 21st century overhaul after a new residential development inspired by the typology secured planning permission in the city's New Islington canal quarter.
Designed by JM Architects the 46-home scheme is being delivered by Isis and will entail provision of family accommodation and a new studio on the site of a former car park.
These built on two parallel terraces aligned north to south with a series of townhouses fronting the canal and larger scale apartments situated to the rear.
Project architect Henry McKeown said: "The principal drivers behind the scheme were the canal location, the historical context of Islington and a housing mix aimed at recreating family houses in an urban situation.
"Our main reference point was the former factory structures local to the area, usually made of bricks, and usually with very distinctive roofscapes. We have reinterpreted this architectural form in the proposals to suggest a more contemporary outcome.
"The building addresses the canal as a terrace backing onto a mews like streets. Corners onto the main road are extruded to provide a taller architecture on that edge of the site."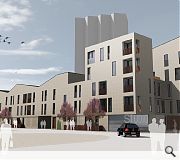 Private gardens and public amenity space are provided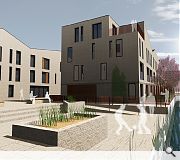 The phase two works follow earlier work by Broadway Malyan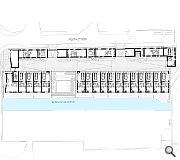 Work on the scheme is expected to commence in the first quarter of 2013
Back to December 2012