Pop-up cinema set for Broomielaw
December 4 2012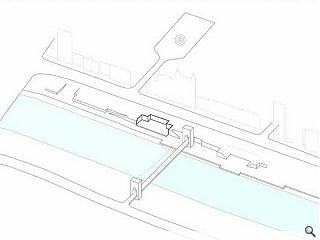 A 'stalled space' on Glasgow's Broomielaw waterfront is set to be transformed into a temporary pop-up cinema after Pidgin Perfect were commissioned to deliver a series of live projects.
Intended to engage with the the public in devising alternataive uses for redundant spaces the project is being delivered in partnership with the 2013 Glasgow Youth Film Festival.
In a statement Pidgin said: "The aim of the project is to produce an interactive screening of 'Girl Walk // All Day', a 90 minute short film dance music video set in New York City.
"At this interactive screening, Pidgin Perfect and the GYFF Youth Team will produce a dance event for young adults, in the style of a New York City 'community block party', to accompany the energy and vivacity of the film and transform the stalled space site into an inspiring and engaging performance theatre."
The project is set to be implemented from the beginning of February 2013.
Back to December 2012