Paramount trail Glasgow/Philly melange for Brad Pitt blockbuster
November 27 2012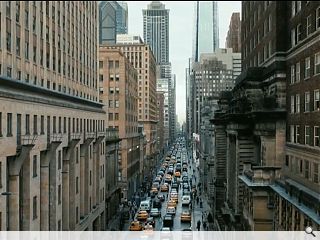 The streets of Glasgow have been transposed with their Philadelphian equivalents to create an unreal cinematic hodge-podge of both, serving as backdrop to a zombie apocalypse.
Glasgow, which is said to have inspired development of America's eastern seaboard cities with its grid iron pattern, was used as a
stand-in for Philadelphia for World War Z
, presenting an artistic challenge for producers.
Relying on some judicious back room editing to pull off the transformation, it involved transposing landmarks such as One Liberty Place to Charing Cross and the Benjamin Franklin Bridge to the east end.
Much of the action was centred on George Square where an American style garbage truck careened through an array of grid-locked yellow cabs and police cars, stalled by a large explosion on St Vincent Street.
The film is slated for release on 21 June 2013.
Back to November 2012