Fraser submits Speirs Locks studio plans
November 19 2012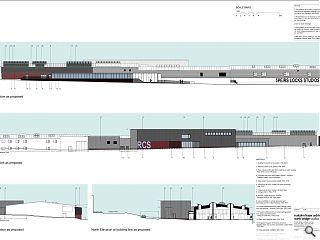 Malcolm Fraser Architects have submitted plans for the conversion of industrial premises at Speirs Locks, Glasgow, to form new rehearsal spaces for music, theatre and performing arts for the Royal Conservatoire of Scotland.
This will entail external alterations will entail the construction of a two storey extension to the east of the existing building, the latest contribution from the practice to Scotland's arts scene.
The low cost approach to the site will entail reuse of much of the existing fabric with the extension clad in brick and steel sheeting, together with the rerouting of existing ventilation and insertion of new rooflights, mimicking the practices well received
Scottish Ballet centre on Pollokshaws Road
.
The project has been fast tracked from planning to billing and tender in a period of just two months with a view to the contractor moving on site on January 15.
It is due for completion in September 2013.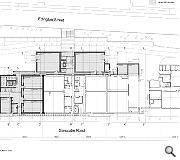 A 15 year masterplan for Spirs Locks envisages creation of 1,000 homes, new businesses and cultural facilities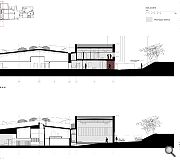 Speirs Locks Studios is intended to act as a magnet for further development
Back to November 2012