Trump ramps up anti-windfarm rhetoric with Salmond attack 'ad'
|
Send to friend
October 25 2012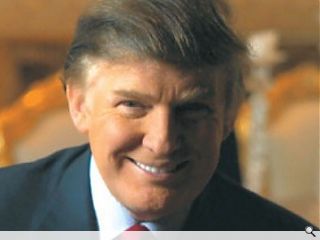 Combative tycoon Donald Trump has ramped up his efforts to halt development of an
offshore windfarm off the Aberdeenshire coast
with an attack on 'ugly, inefficient, bird-killing, Chinese turbines'.
The ad, which Trump claims has been blocked by the Advertising Standards Authority, was headlined 'Do you want Alex Salmond to destroy Scotland?' and goes on to heavily criticises both the First Minister and windfarms.
It accused Salmond of "… planning on destroying Scotland's coastline and countryside with these ugly, inefficient, bird-killing, Chinese made turbines, especially those placed in the shipping lanes of Aberdeen Bay – and paid for by increasing your electricity bills and driving you into fuel poverty."
Commenting on the advert via his
Facebook account
Trump said: "I guess they don't have freedom of the press in Scotland. We created this ad and the ASA would not allow us to publish it. I don't know what is wrong with it, it seems factually accurate to me."
Speaking to The Drum however an ASA spokesperson said: "I can confirm that the ASA has not banned the ad that Donald Trump refers to.
"We don't ban ads from appearing. We respond to concerns about ads once they're in the public domain."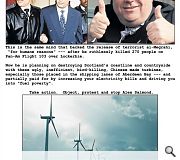 Trump's forthright views on windfarms
Back to October 2012