Gretna's wartime origins documented in new book
|
Send to friend
October 22 2012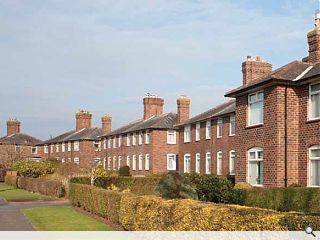 Historic Scotland have documented the origins of Gretna for a new book, unearthing its forgotten history as a munitions town manufacturing artillery shells for the First World War.
Gretna - A Munitions Town
documents how the Borders community famous for its weddings was actually founded in 1915 spurred by a need to manufacture artillery shells to fuel the looming conflict, leading to over 20,000 homes being built over a two year period.
Masterplanned by Raymond Unwin the town was built to a harmonious architectural style characterised by terraced and semi-detached brick houses – the most important of which have received grade B and C listings.
These were built around an ambitious nine mile long complex of armaments factories along the Solway Firth to manufacture cordite for bullets and shells, of which almost nothing remains today.
Elizabeth McCrone, Historic Scotland's head of listing and designed landscapes, said: "Gretna was planned as a complete entity, with houses, shops, school, hospital, police station, churches, cinema and other recreational facilities.
"Many of the buildings have interesting architectural details. Some houses have large chimney stacks, a variety of window shapes and prominent gables. The public buildings too are striking, especially the churches. The Church of Scotland has a tall, Italianate square tower, while the former Roman Catholic Church has an unusual Byzantine design in red brick."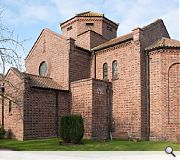 Anvil Hall, the former St Ninian's Roman Catholic Church, captures elements of Byzantine architecture in its brick-built structure.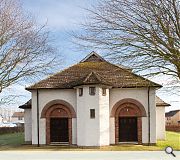 Gretna's unique St Andrew's Church reflects Italianate styling.
Back to October 2012