Construction Scotland launches new industry strategy
|
Send to friend
October 22 2012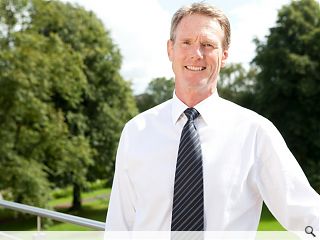 Construction Scotland, the umbrella group for the construction industry, and BRE Scotland have launched a new strategy document for the period 2013-2016 at their annual conference.
Building for the Future
aims to establish a leadership group to raise Gross Value Added by the sector by 10%, or £9.62bn over this period and has set a raft of targets including a 5% increase in innovation, 10% boost to productivity & exports and recycling 42% of industry waste to achieve this.
Tim Clarke, newly appointed chairman of this group, said: "…working together to increase our innovation, productivity and competitiveness to deliver a more sustainable, low carbon economy will help us meet our growth ambitions.
"In particular, we want to engage closer with the public sector on planning and procurement issues, and continue to develop our leadership and management teams to ensure the industry remains attractive to our young people."
The strategy coincides with publication of the industry's first annual report which found that a quarter of Scottish construction firms expected their businesses to grow over the next year.
Back to October 2012