Austin-Smith:Lord host Strathclyde University's Studio 2080
|
Send to friend
October 10 2012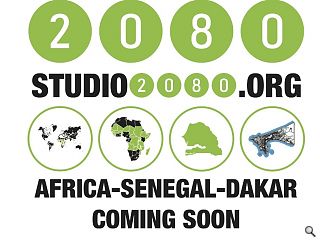 Austin-Smith:Lord has announced that their Glasgow studio is incubating
Studio 2080
, a 'community interest company' composed of four final year architecture students from the University of Strathclyde.
The tie-up is geared toward enabling the fledgling enterprise to develop its social enterprise model that is currently engaged in investigating architectural solutions to issues in sub-Saharan Africa, notably Mali.
Graham Ross, Austin-Smith:Lord's Glasgow principal, said: "I'm delighted that we've established this arrangement with Studio 2080. As a practice we've always sought to assist students in developing their careers and nurture new talent.
"This innovative model provides scope for us to support a very worthwhile endeavour whilst assisting four promising young designers to take forward their ambitious idea."
Colin Reynolds of Studio 2080 added, "Studio 2080 are excited to be hitting such a milestone in their professional career by setting up shop in the Austin Smith Lord Glasgow studio. We feel the working environment is conducive to the set-up of the social enterprise and will add to the potential success of our 5th year thesis at Strathclyde University."
Back to October 2012