Johnstone civic hub work commences
October 9 2012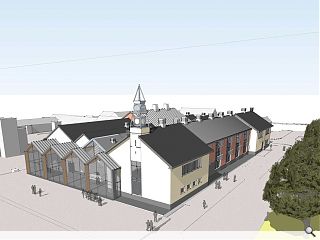 Work to construct a new £14.5m town hall and civic hub for Johnstone has commenced with the demolition of an existing swimming pool in the town.
In its place Renfrewshire Council will build a library, theatre, marriage suite and community space as well as office space for consolidation of existing services.
Landscaping work including planting, paving and new street lighting would also be put in place around Ludovic Square in the vicinity of the hub.
Clad in stone with wooden interiors the development will house an inner 'street' from which various council service can be accessed.
Councillor Allan Noon, said: "This innovative proposal has the opportunity to transform Johnstone town centre.
"In addition to a new town hall, the civic hub will bring together a range of existing and new public services, making it a local point for the community."
A planning application for the new civic hub is expected to be submitted later this month with completion pencilled in for December 2013.
Renfrewshire Council are conducting initial design work before handing over the baton to Holmes Miller.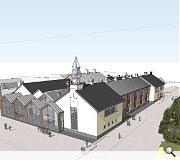 The new civic hub will combine a new town hall, library, theatre and marriage suite with flexible accommodation for community and conference use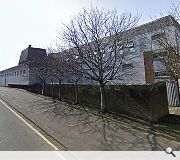 This swimming pool is being demolished to make way for the scheme
Back to October 2012