Egyptian Halls plaster detailing uncovered
September 28 2012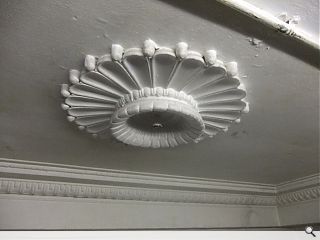 Planned alterations to Glasgow's A-listed Egyptian Halls have been given a boost after previously unseen period details were discovered, hidden behind a suspended ceiling.
George Morrison of the Morrison Partnership,
architects of a planned hotel conversion for the site
, uncovered the plasterwork during a routine site inspection, he told Urban Realm: "The photos give some indication of original plaster detailing existing in ground floor areas for capitals, cornices and ceiling roses.
"We had a suspicion it was there and we had found some of it previously so it wasn't a total surprise.
"We don't know the full extent of the remaining detailing because we don't know what's been damaged by people in the past when they were putting up suspended ceilings, but we suspect there will be quite a bit still salvageable.
"The fact that someone has put suspended ceilings up has probably helped to protect these because other people haven't been inclined to do any work above the suspended ceilings and the shopfitters have confined themselves to what they can see."
A full survey will take place once a strip out ahead of refurbishment takes place, for which The Morrison Partnership remain in discussion with the planning department.
Images taken by Gerald Blaikie.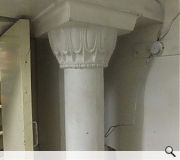 Suspended ceilings may, ironically, have helped protect forgotten features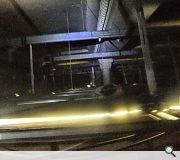 The Halls have lain derelict for 32 years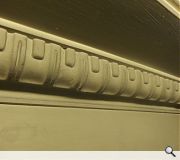 The latest hotel plans for the site have been described as the 'final' application
Back to September 2012