Leith whitewater rafting centre wins political support
September 25 2012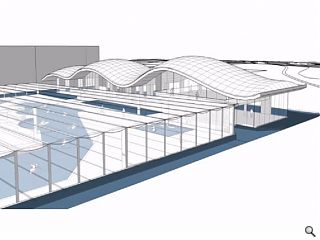 Long standing plans to transform Leith's Victoria Dock into a whitewater rafting centre have secured political support in the form of independent MSP Margo McDonald.
The politician has said she will ask the Scottish Government to provide a financial guarantee to allow the project to progress, making use of her connections with the governing SNP.
Specifically MacDonald believes she can convince finance secretary John Swinney to loosen the purse strings, saying "…he carries a bit of clout and he might be able to explore this with the local authorities because they are naturally very careful and they have budgets to balance."
Designed by Engineering Paddler Designs the proposed centre would entail draining the existing dock to allow construction of a large tank containing the course.
The indoor centre would boast computer controlled currents and would then allow all-year round canoe and rafting training to be conducted indoors, the first such facility of its kind in Scotland.
A corporate backer is understood to be ready to invest in the scheme but is holding out for a financial guarantee before fully committing.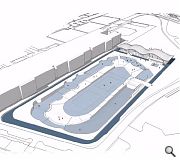 Backers express confidence that the scheme will become self-financing - but still want government guarantees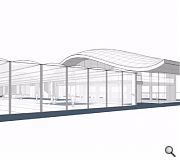 The rafting course would be built to Olympic standard
Back to September 2012