Newmilns Snow and Sports Complex expansion gets underway
September 6 2012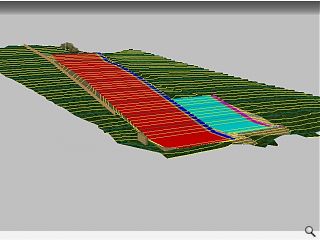 Newmilns Snow and Sports Complex have announced plans for a £1m upgrade of their facilities, replacing the existing dry ski slope and constructing two new parallel courses.
Ranging in length from 32m to 100m these will cater for both beginners and experienced skiiers alike with the added attractions of a table top jump area and moveable race gates.
Barr Construction are currently on site at the Complex undertaking clearance work to the existing site, this entails removal of existing foliage and topsoil to allow the ground to be re-profiled for a steeper slope.
A ski lift and tow are currently being shipped in from France and Austria to ferry skiiers from the activity area up to the new slopes, which forms the first phase of a larger development which will see
formation of a new clubhouse designed by Laurence McPherson Associates
.
Robert Pollock of NSASC said: "We are looking forward to having an updated complex suitable for the needs of all our visitors from leisure snow sports enthusiasts to future snow sports racers. After spending much of our time raising the funds ourselves, we are looking forward to finally completing the renovation."
Mike Scott, project manager at Barr, added: "We've been on the site for the past couple of weeks and are due to complete the project at the end of the year."
Back to September 2012