ARPL win Dublin school design competition
July 31 2012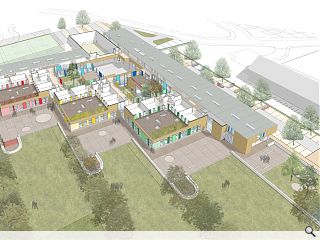 ARPL Architects have been named as the winners of an international design competition to build a 1,000 place secondary school in Dublin.
Organised by the Irish government's Department of Education and Skills the competition attracted the highest number of entries ever for an Irish design competition - 154 from 14 countries.
The winning design arranges clusters of teaching space around a central 'public square' enabling circulation areas to double as teaching and breakout spaces.
ARPL director Gordon Fleming, said: "It is encouraging that the Department of Education and Skills took the decision to have such an important project assessed on the basis of design, educational needs and teaching methods rather than the usual public procurement procedures.
"For ARPL to be successful against such intense competition is a welcome recognition of our design skills and our willingness to engage with the detail and aspirations of the client group.
"We now look forward to successfully delivering the building project with our Dublin based consultant team of Levins Associates, Waterman Moylan and FLN consulting."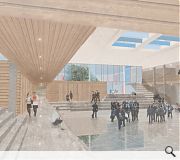 ARPL have employed a colour and art strategy to create individual spaces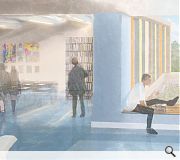 The competition was instigated by the Irish Minister for Education, Ruairi Quinn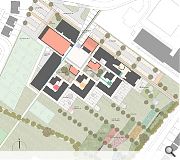 The Irish government is boosting education spending to cope with a baby boom
Back to July 2012