RMJM commence Western Infirmary work
July 20 2012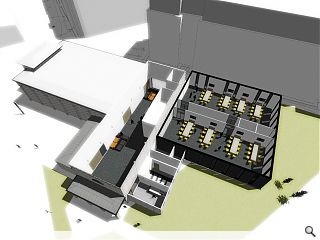 RMJM have commenced work to expand and improve the University of Glasgow's facilities at the
Western Infirmary
, improving connections to the institution's adjacent Gilmour Hill campus.
Taking the form of a new extension the work will entail part demolition of an existing structure to provide teaching space, support facilities and a refurbished lecture hall behind a rhythmic façade.
Flashes of colour will be applied to a facade of dark grey Eternit cladding to impart visual identity and highlight the improved facilities.
The new building is expected to complete by year end.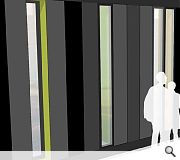 Elevations will be clad in dark grey Eternit cladding panels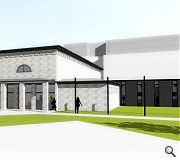 The scheme will entail partial demolition of an existing lecture hall
Back to July 2012