Construction collapse drags Scottish economy back into recession
July 18 2012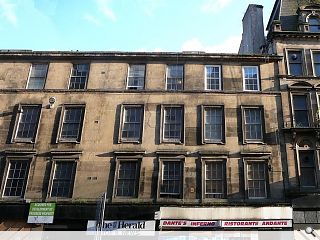 A collapse in the construction sector of 6.9% during the first three months of 2012 has led to Scotland following the UK's lead into a double-dip recession, according to figures published by the Scottish Government.
This led to a 0.1% contraction in the Scottish economy over the quarter, a repeat of the 0.1% contraction recorded in the last three months of 2011 – a record which constitutes a formal recession.
This was slightly less bad than the UK as a whole however, which contracted by 0.3% in the final quarter of 2011.
Scottish Building Federation Chief Executive Michael Levack said: "These new Scottish figures show a sixth consecutive quarter of stagnation in the Scottish construction industry. The industry's performance has slumped so far that we have now returned to the levels of output recorded in mid-2009, when the impact of the recession was at its deepest. Surely that has to be considered a crisis in Scottish construction by any measure.
"Such a dramatic slump requires radical action to turn things around. That's why we give our full backing to the calls the First Minister is now making on the UK Treasury to release £400 million in direct capital spending this financial year to kick-start the long list of shovel-ready projects north of the border that have stalled due to a chronic lack of affordable finance."
The news comes as the UK government announced a £40bn guarantee scheme to kick start stalled construction projects.
Back to July 2012