Construction commences on Flowave Test Tank
July 16 2012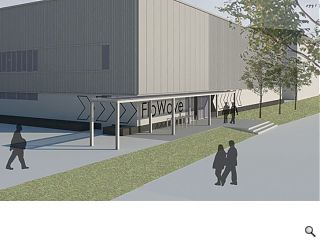 Edinburgh University have commenced construction on their Flowave Test Tank, a £2.6m facility for simulating wave conditions.
Designed by Bennetts Associates, in collaboration with Edinburgh Designs Ltd, the tank is needed to test scale models of marine renewable energy technologies.
This is focussed upon a 30m and 5m deep pool housing a ring of current generators and wave makers with an overhead crane facilitating the movement of models and instruments.
Due to open in 2013 the facility will bridge the gap between 1/100th scale testing and full scale sea trials by replicating marine conditions in a controlled environment.
Ancillary spaces include a model workshop, office and meeting space.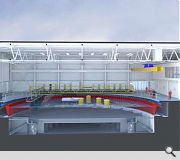 The simple framed structure employs low cost metal cladding
Back to July 2012