Oban holiday villa secures planning
July 10 2012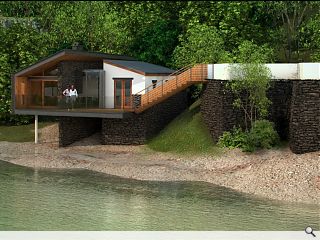 A new build holiday-let cottage on the shores of Loch Etive, near Oban, has been granted planning permission by Argyll & Bute Council.
Designed by block 9 Architects the property will be split into living and service wings conjoined by a central circulation zone. This forms a 'splayed vista' from the entrance through the heart of the house and opens toward views of the Bridge of Connell.
Working in partnership with Create Engineering the architects also adopted a high floor level to withstand anticipated 100 year flooding events on the tidal loch.
Stretching to 105sqm the design was conceived in close collaboration with both the client and local authority.
Project architect Sandy Anderson told Urban Realm: "It's a really beautiful site owned by a client who was a project manager I worked with when I was in London. This is my first commission after moving back to Scotland following an 11 year stretch down there and I'm also doing a nice little organic garage structure for the main house just next to this site."
The project is scheduled to move on site this October.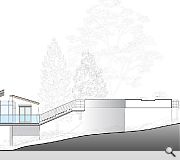 The dramatic local landscape is popular with holidaymakers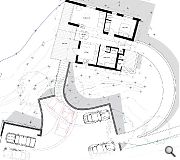 The existing plot is undeveloped
Back to July 2012