Dunlop urges young architects to 'go to China'
July 10 2012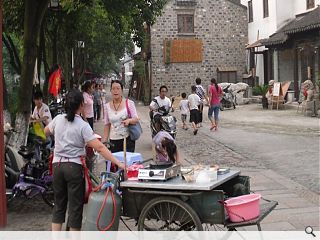 Alan Dunlop has returned from a ten day stint in Suzhou, near Shanghai, with an unequivocal message for young architects: "Get out there… as quickly as you can".
The clarion call follows a series of visits by Dunlop to studios in Shanghai run by British and American architects to discuss opportunities for his own students back home.
Impressed by the "incredible pace of change" he found there Dunlop said: "I'm telling all my students, here and in the USA, to forget struggling to find work in Britain and go to China. The opportunities for young, UK trained architects are incredible and they should go now."
Dunlop couched this somewhat however by warning that anyone seeking to find their fortune still has to "negotiate the system".
Dunlop was drawn to the Far Eastern metropolis through his work with the Suzhou school of architecture, where he is employed as an external assessor.
He is currently working on his own M Arch course at the Scott Sutherland School of Architecture which will include a two year project in China starting in September 2012.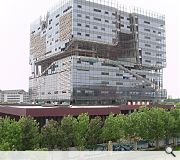 An unprecedented construction boom has transformed urban China over the past 10 years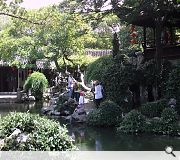 Dunlop believes that the grass is greener in the Far East
Back to July 2012