Western Europe's tallest building to be inaugurated
July 5 2012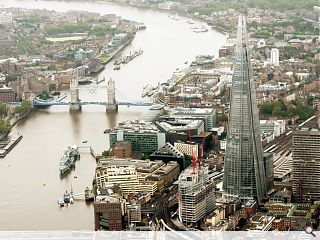 Western Europe's tallest building, Renzo Piano's Shard, is to be officially inaugurated today by His Excellency Sheikh Hamad Bin Jassem Bin Jabor Al Thani, Prime Minister of Qatar and the Duke of York.
Their presence will be accompanied by a light and laser show in which major landmarks around the city will be picked out by beams of light from the building.
Built by the state of Quatar and Sellar Property the 95 storey skyscraper is now externally complete and will comprise office space, residences, restaurants, Shangri-La Hotel and the capital's highest public viewing gallery when it opens on February 1, 2013.
Commenting on the inauguration, His Excellency Sheikh Abdullah Bin Saoud Al Thani, Governor of Qatar Central Bank, said: "Standing at almost 310 metres, The Shard will be one of the tallest buildings in Western Europe. For me however, the height of the Shard is only secondary. What is special is the solid and continuing relationship between two nations – Qatar and Britain – which has been an important factor in completing this project.
"The Shard has already become an important symbol for London – a symbol of our close relationship – rooted in the foundations of economic growth, social development and mutual trust and goodwill."
London mayor Boris Johnson added: "The Shard is more than just an amazing feat of engineering; it is a towering illustration of London's determination to beat the recession and spur economic growth. This iconic, sparkling new addition to the capital's skyline will act as a huge commercial magnet."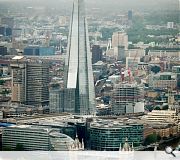 London bridge rail and bus stations are also being upgraded and linked via a central plaza
Back to July 2012