Hadrians Wall visitor centre tenders invited
June 20 2012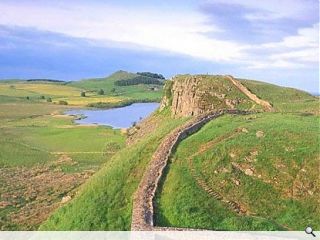 Northumberland National Park Authority has issued a £300k architecture tender for the design of a new visitor centre and youth hostel at Once Brewed on Hadrian's Wall, centrepiece of a £10.5m investment drive known as The Sill.
Located just a short walk from the most popular spot along the famous fortification the centre will act as a 'physical gateway destination' for the 1.5m visitors who flock to the Park annually and replace existing "tired" facilities..
This is intended to be an "emblematic" building employing a "new vernacular" architecture to respond to its distinctive context.
In their design brief Northumberland National park state: "The new design should be commensurate with its location within a World Heritage Site and National Park, sympathetically reflecting the landscape in its shapes and palette of materials."
The brief goes on to state that the design must "…be able to be used as an exemplar for sustainability, demonstrating a vernacular that is in keeping with the landscape, maximises positive environmental impacts, supports local sourcing and provides training for design and construction skills.
"The internal spaces should encourage interactions between all users, including NNPA staff, visitors and local people. It must also integrate wildlife habitats, providing a home to the existing colonies of bats, blue tits and swallows."
Expressions of interest must be received no later than July 19
and the successful tender will be submitted for planning permission in late April 2013.
Back to June 2012