'Disastrous' contraction in construction prompts investment calls
June 15 2012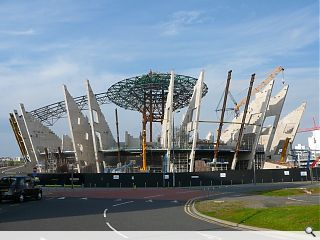 The latest batch of figures to be published by the Office of National Statistics make for grim reading for those in the construction sector with activity declining once again, falling 13% in April compared to March and 8.5% over the year.
This dip has been driven by declines in every sector but it is the public sector which is bearing the brunt of the decline with public housing output dropping 10% between March and April and notching up a 23% loss over the year.
Non housing public sector projects fell 13% on the month and 21% over the year.
Private commercial meanwhile, the largest construction sector, fell 10% during April and was 3% lower than a year earlier.
Commenting on the figures, Noble Francis, Economics Director at the Construction Products Association said: 'The government has made much play of private sector construction leading the recovery as the public sector cuts bite but it is clear that this is not the case. Private sector work was clearly hindered by investor confidence, adversely affected by euro zone uncertainty, and this was exacerbated by the poor weather in April."
Scottish Building Federation Chief Executive Michael Levack added: "Big drops in public housing output are hitting the sector hard, while private sector activity continues to stagnate. Announced this week, the joint plan by the Treasury and the Bank of England for a new stimulus to the UK banking sector offers some hope of better access to affordable credit that could enable building firms to get new projects off the ground. But these figures also demonstrate that choking off public capital investment is having a disastrous effect on the building industry and the economy as a whole.
"If the UK Government is serious about rebuilding economic confidence and ending continuing job losses in the construction sector, it needs to change course and start investing in the infrastructure the sector and the economy as a whole so desperately need."
Back to June 2012