Annie Lennox takes a pop at Aberdeen City Gardens
June 14 2012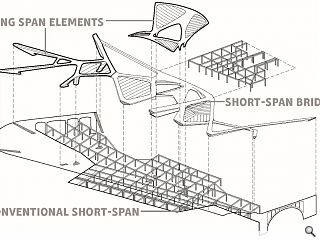 Pop star Annie Lennox, a vocal critic of plans to remodel Aberdeen's Union Terrace Gardens, has launched a fresh attack on the project, describing it as a "dogs dinner of crap concrete".
The singer made the colourful remark following a brief foray north to her former home town – only to be appalled by the "weeds, broken windows, dereliction and crappy shop front facades" which greeted her.
Turning her ire to the Diller Scofodio & Renfro and Keppie Design proposal, which some hail as a solution to these ills, Lennox added: "Another dog's dinner of crap concrete development, ravaging the only authentic, historical green space in the city centre is not the solution to the challenge of re-energising and revitalising Aberdeen."
In a
more considered piece for the guardian
Lennox later explained: "I have nothing whatsoever against modern architecture, but when it is cheap and crappy you usually look back at it in a few years' time and say: 'What a monstrosity.'
"I don't have a great respect for the aesthetic values or vision of city planners or city councilors; I don't think that they've often got it right. Building a concrete piazza across Union Terrace Gardens, in a city that knows rain very well, I don't quite get that."
Lennox went on to stress that it was up to the citizens of Aberdeen to decide their gardens fate, even though they had already given their approval in a referendum.
Yet another final decision on whether to progress the scheme will be taken on August 22 after the new Labour council voted to hold a free vote on the scheme.
Lennox launched a
similar tirade against the scheme back in 2010
.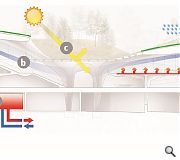 cash strapped Aberdeen City Council had been proposing to take out a £92m TIF loan to finance a funding shortfall
Back to June 2012