Retail survey finds shoppers deserting the High Street
May 21 2012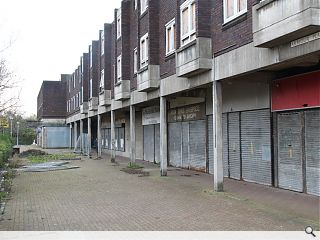 A High Street footfall survey conducted by the Scottish Retail Consortium has recorded a startling 19.1% drop in year on year pedestrian activity throughout April – the largest in any nation or region in the United Kingdom.
The performance gap was most pronounced in the final quarter of 2011 when shoppers declined by 12.6% north of the border, compared with a decline of just 2% for the UK as a whole.
The next worst performing areas were the east of England which registered an 8.9% drop and Greater London which fell by 8.2%.
Despite the dire figures vacancy rates in Scottish cities actually declined over the period, albeit marginally, dipping from 9.1% to 9%.
This reflects a variable picture across the UK in which out of town stores actually gained footfall (+1.25) whilst shopping malls held their own with a decline of just 0.8%.
SRC director Ian Shearer said: "It can only be a concern that over the last quarter Scotland has shown the biggest drop in footfall of any part of the UK.
"Some of that has been about one-off seasonal and weather factors but the essential picture remains of consumers lacking confidence, disposable incomes still being squeezed and fewer people shopping for anything that isn't an immediate need.
"Retailers are very much looking for some optimism returning when the sun does, and around this summer's major events."
Back to May 2012