Glasgow's post war listed buildings celebrated
May 17 2012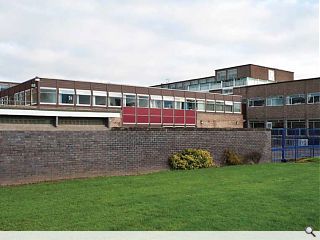 A free online publication
documenting Glasgow's post war listed buildings
has been published by Historic Scotland and Glasgow City Council in a bid to raise public appreciation of a maligned period in history.
Today there are 38 post-war buildings scattered across the city which have been deemed to be of national, regional or local importance and here they have all been gathered together for the first time.
The first of these was listed in 1989 when growing academic interest in post-war buildings brought a number of the most outstanding examples to the attention of Historic Scotland, with notable examples from the likes of Gillespie Kidd and Coia and Thomas Cordiner, who were prolific in church building during this period, earning particular acclaim.
Bailie Liz Cameron said: "Glasgow has such a wonderful heritage; we are all familiar with the city's beautiful Victorian Buildings and the value of this book is that it will now raise our awareness and appreciation of the quality of our more modern built heritage."
Historic Scotland Head of Listing Elizabeth McCrone said: "Some of the buildings featured in this book were commissioned before the war but were delayed when fighting broke out. Others demonstrate the reaction against austerity following the end of war and rationing, with detailing and flourishes that simply wouldn't have designed in the years previous. Many of these buildings sit as a cornerstone to their communities, they reflect the particular time and purpose behind their creation."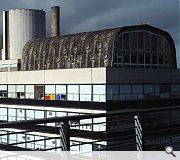 Charles Oakley campus, 1959, Wylie Shanks & Underwood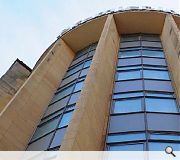 Montrose House, 1939, Stewart Sim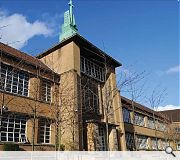 Notre Dame High School, 1939, Thomas S. Cordiner
Back to May 2012