Offshore windfarm becalmed amidst market fears
April 19 2012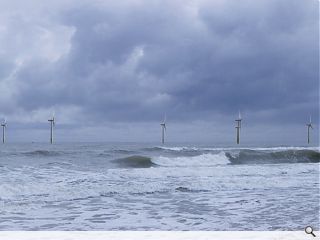 Korean energy supplier Doosan Power has dramatically pulled out of the offshore windfarm market in Scotland, citing deteriorating confidence in the sector for its decision.
The U-turn comes just 12 months after plans for the £170m offshore renewables project were first announced by the Scottish Government.
It would have included a research centre in Renfrew which could have employed up to 200 people.
In a statement Doosan said their exit was sparked by "economic conditions and liquidity issues in Europe", but added: "However, the company remains committed to working in Scotland and the UK as a whole, as demonstrated by our continual investment in technology and product development as a global centre of excellence for the Doosan Group."
The move is good news for Donald Trump however, who is presently
battling a much smaller development of 11 turbines off the coast of Aberdeen
.
Back to April 2012