Channel 4 seek 'micro designs' for prime time show
April 13 2012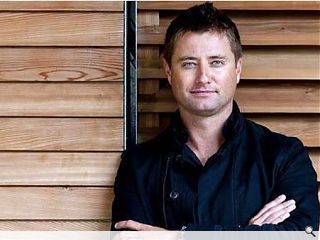 Broadcaster Channel 4 is on the hunt for examples of recently built micro designs to feature in a new six part documentary.
The prime time series will be fronted by George Clarke, presenter of Restoration Man and Build A New Life in the Country, and will document his experience of renovating a 70s static caravan.
Throughout this process Clarke will be taking time out to clamber around some of Britain's most diminutive designs to gain inspiration for his own cramped abode.
Production firm Plum Pictures are behind the enterprise and are on the look out for examples of small spaces being transformed into anything "amazing, cool, quirky or beautiful" - which could be anything from a shipping container to a house boat, beach hut or garden shed.
Plum are also on the hunt for any projects scheduled to move on site over the next few weeks to complete by the end of the summer to showcase and provide Clark with some helpful hints and pointers.
Urban Realm has already suggested Archial's
Vine Trust Barge
, David Blaikie's
Garden Room & Studio
and Bell Ingram Design's
George Wood Anderson observation shelter
.
If you know of any other crackers then let us know in the comments below or by contacting Katy Wingrove at katywingrove@plumpictures.co.uk or 02071845769.
Back to April 2012