Civic Pride Awards launched
April 13 2012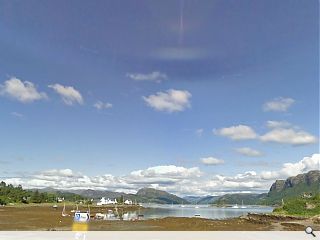 Good design isn't just about individual buildings, it is about the communities in which they sit and the wider social and economic interactions they foster.
This realisation has driven Urban Realm to launch of the
Civic Pride Awards
, a bottom up initiative to identify Scotland's best places and spaces. It is a democratic platform for the debate, understanding and celebration of what makes our towns, villages and neighbourhoods great - in the hope that this knowledge can be extrapolated to better the lives of us all.
To achieve this we want you to tell us which places make you happiest; and why. Is it their natural splendour? the strength of their built environment? the social networks they accommodate? their economic vitality? their transport links? or the range of services they offer?
In dour weather it is easy to forget that Scotland possesses some of the finest examples of town planning in the world – a heritage which can teach today's civic leaders a thing or two about good design.
With a re-jigged planning policy promising to rebalance the economy in favour of development, ushering in a wave of new settlement construction and suburban expansion in the process, it is also a timely reminder that the best ideas are often to be found close to home.
If your favourite places have not already been nominated, don't worry, we'll add them. Over the next four weeks we hope to see this site grow into a comprehensive summary of Scotland's best places, the finest of which will be revealed during a gala reception at the Scottish Design Awards on May 25.
Back to April 2012