Chapelton of Elsick plans given green light
March 21 2012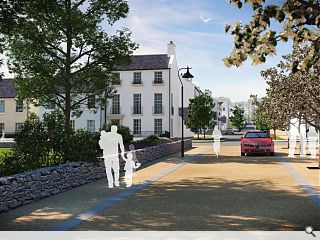 A £1bn New Town in the north east of Scotland has moved a step closer after it was given the nod by a public inquiry set up to examine the Aberdeenshire Local Development Plan.
Chapelton could ultimately comprise up to 8,000 homes alongside business and commercial units, making it one of the largest aspects of this plan.
Located 10 miles south of Aberdeen by Newtonhill it has been dubbed Scotland's largest proposed settlement and will feature a range of housing types, schools and green spaces around a custom built town centre.
Lord Southesk, director of the Elsick Development Company, said: "This encouraging response from the Reporters and from councillors at today's committee meeting enables EDC to continue with the work needed to bring our plans into action as quickly as possible.
"Amongst other things, we have had a series of meetings with a number of house builders and housing associations, who understand what we are trying to achieve at Chapelton."
Aberdeenshire Council will decide whether to grant final approval to the scheme by the end of April. If approved work on the first phase of 800 homes could commence as early as 2013.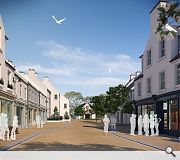 Cairnhill would feature a neighbourhood centre, High Street and primary school
Back to March 2012