Network Five wrapping up Glasgow whisky bond conversion
March 19 2012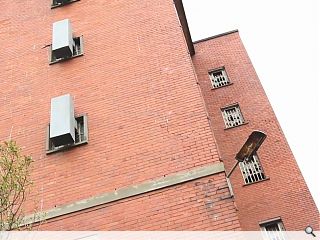 Network Five Architects are wrapping up their conversion of a former whisky bond in Glasgow, transforming the former warehouse space into a gallery and creative workshops.
The rejuvenated industrial building will also become the new home of the Glasgow Sculpture Studios and is intended to act as a fulcrum for cultural activities in the Speirs Locks area.
Incorporated into the £2.5m refurbishment will be a waterside sculpture garden to showcase the Studio's work and knit into the neighbouring canal.
The contract is being overseen by Luddon Construction with completion scheduled for mid-May,although the Gallery space will be previewed from April 16.
Speirs Locks Urban Regeneration: An Introduction from Inner Ear on Vimeo.
Back to March 2012