Pert reassures students amidst press speculation
March 16 2012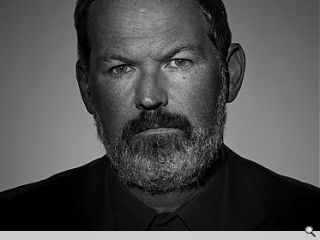 Alan Pert has moved to quell speculation surrounding his future as head of research and fifth year tutor at Strathclyde following recent
reports that he had resigned.
Speaking to Urban Realm Pert said: "I've spent the past three days trying to calm students down who think I'm leaving next week. It's a real shame that the group of students under my supervision just now are under a panic that someone else is coming in to tutor them.
"Unfortunately both research institutions suffer from the fact that when someone mentions something, someone speculates and the next thing it just spreads like wildfire before anyone gets a chance to say exactly what's going on."
Clarifying the present situation Pert stressed: "At this point in time I do not have a job at Glasgow School of Art. I have not agreed to go to GSA, I've had discussions with them but nothing is signed or sealed. It was agreed that I've got a commitment at Strathclyde up until the summer, I'm looking after students and once that's all finished then we'll have a conversation about it.
"The most important people to me are the group of students I'm looking after at Strathclyde. I'm not going anywhere until they've finished their Masters. "
Explaining the background to any possible future move Pert added: "It's more to do with research; it's not that I don't want to teach at Strathclyde anymore. It's a research opportunity and something I've been involved with for a while and a great opportunity to involve other people both at Strathclyde and at the Art School."
Back to March 2012