Cathy Houston named Architect of the Year
March 15 2012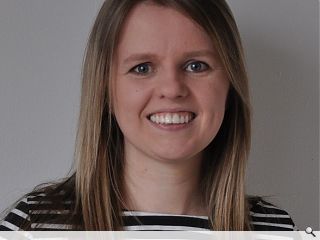 Cathy Houston, a project architect at Collective Architecture, has been named as 'Architect of the Year' at the Women in Construction awards.
Houston received the accolade on the back of a high rise lighting scheme in Castlemilk as well as a residential scheme in Blochairn and at Mansfield Place on the Isle of Bute.
In his testimonial Laurence O'boyle of O'boyle Housing Services said: "Cathy has enviable organisational skills which allows for seamless project management and project delivery. However, most importantly Cathy has a manner which allows her to communicate with and gain respect from everyone connected with a project, starting from her clients, residents, other design team members, construction professionals and tradesmen."
Michael Carberry at Blochairn housing association said: "Cathy led the Design Team and chaired Site Meetings. It was a major achievement to make sure that everyone involved had the same goal - to create a quality product that everyone could be proud of. Despite all the pressures of such a large, difficult development and the pressures of the current financial climate, Cathy kept everyone focused on the task at hand. She was extremely methodical in examining each problematic issue that arose and she was determined to find a solution."
Houston won out against Alexandra Jones of Mace, Marianne Mueller of Casper Mueller Kneer as well as Vicky Saunders and Christine Davis of Bernard Taylor Partnership Ltd.
Back to March 2012