Moray Council HQ completes
February 15 2012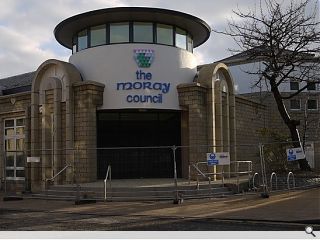 A radical overhaul of a derelict superstore is to become the unlikely home of Moray Council following completion of a £4m refurbishment of the property.
Located on Elgin's High Street the new council HQ is located adjacent to the existing one and is designed to consolidate services, currently scattered across 21 separate office, into one new campus environment.
Designed by Bennetts Associates
the scheme has transformed the existing "energy hungry concrete box" into environmentally friendly office and reception space.
Completed in just 18 months the property now boasts a new roof which facilitates penetration of natural light and ventilation via a series of directional air vents.
Staff will begin moving into the new facility from February 20.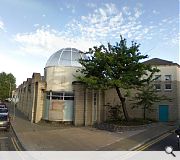 The original 1980's supermarket had become an eyesore
Back to February 2012