Construction Trade Survey predicts worsening 2012 outlook
February 15 2012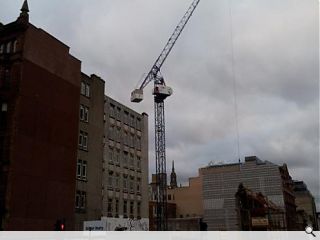 The latest Construction Trade Survey published by the Construction Products Association has documented a "very poor" fourth quarter of 2011 – boding ill for 2012.
It found declines across all sectors, bar exports and infrastructure, with 37% of large and medium sized building contractors reporting lower output in the fourth quarter of 2011 than one year earlier.
Severe cost inflation fuelled by the rising price of materials and energy also contributed to the gloom with almost half of specialist contractors reporting a quarter on quarter reduction in orders and a reduction of around a third in enquiries to SME contractors.
By contrast a growth in exports sales of light side products was observed and the civil engineering sector registered a 5% gain – although this was nowhere near sufficient to offset overall declines.
Citing a lack of finance and contracting public sector for the gloom Noble Francis of the Construction products Association, said: "Cuts to public sector capital budgets had a tangible impact on activity across the construction supply chain, exacerbated by economic uncertainty and a lack of lending. As a consequence 2011 Q4 was very challenging for the industry.
"However, of even greater concern, previously positive workloads in sectors such as commercial and private housing have now become negative. Furthermore, prospects for the industry in 2012 are poor with sharply deteriorating order books and enquiries."
Julia Evans, Chief Executive of the National Federation of Builders added: "With energy and material costs up, confidence down and lending conditions set to deteriorate further through 2012, it is hard to see how much of the industry will survive if these conditions are sustained.
"Marquee projects such as the Olympic Stadium will always give the impression of a vibrant industry but the vast majority of firms will only be able to survive for so long with cutthroat competition for work, unreasonable credit rates and late payment before they join the 2,700 construction firms that went into administration in 2011."
Back to February 2012