Wood pledges additional £35m to City Gardens project
February 9 2012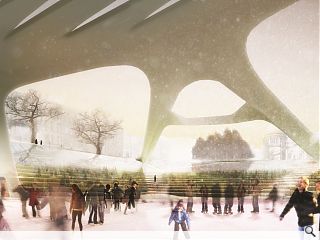 Aberdonian oil tycoon Sir Ian Wood has stumped up an additional £35m as contingency funding to be released in the event that the £140m project runs over budget.
Plans by Diller Scofidio & Renfro in collaboration with Keppie to transform the terraced gardens, via insertion of a so called '
granite web
', currently lie in the balance as members of the public vote on whether or not they wish the project to proceed.
Wood has already committed £50m of his own personal fortune toward the project but this leaves a yawning funding gap of £90m which will require to be plugged from council coffers – a key turn off for hard pressed rate payers.
Explaining his pledge Wood said: "To reassure the tax payer that this project will not take funds away from local services provided by the council and to demonstrate my confidence in the cost estimates, Wood Family Trust will give an undertaking to the council to pay for any cost over-run up to 25% of the £140m estimate to cover the very unlikely event of any cost escalation.
"This should eliminate any concerns on this issue."
If the referendum ballot, which closes on March 1, gives the scheme the nod it could be built by 2016.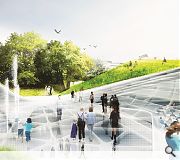 A majority previously rejected the notion of redevelopment during a public consultation process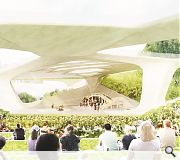 Wood has lashed out at "misinformation and unfounded speculation" surrounding the scheme
Back to February 2012