Gourock High School revamp commences
January 31 2012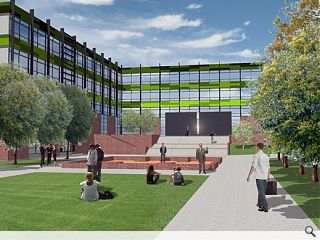 Inverclyde Council have begun work on a £15m overhaul of the existing 1960s Gourock High School to form a new home for St Columba's High.
Designed by S&P Architects the project will entail the addition of a new floor to the main building and construction of an adjacent wing to the school, upgrading the facilities on offer in the process with a new gym, games hall, fitness suite and sports pitch.
A key consideration for the designers was how to best enhance the appearance and performance of the existing 1960s structure.
Reorganised circulation and social spaces will see an "oratory" gathering space established along with a new entrance atrium, linking to a first floor reception space by way of lift and stair access.
Inverclude councillor Terry Loughran said: "Through the design process we consulted widely with local people as they will be using it on a regular basis. Now they will start to see the new school taking shape."
The project is scheduled to complete in the summer of 2013.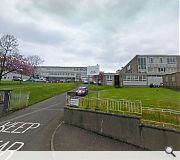 The drab existing school is no longer fit for purpose
Back to January 2012